Thanksgiving is one of the easiest holidays to explain to kids. After one short lesson in school, kiddos will be gleefully making hand turkeys and reciting the origin story. But all the excitement over pumpkin pie, big family dinners, and a few days off from work and school can obscure the real meaning of the holiday: giving thanks for friends, family, and loved ones.
It's a fact that mom Ester Rocha knows all too well. "Good manners and gratitude are something we have to teach our kids constantly," she says. "It's amazing how quickly they forget that they need to say 'please' and 'thank you.'" Though she's always busy hosting her entire family for Thanksgiving, Ester also takes the time to teach her kids a bit about gratitude — with a little help from Amazon Echo. Here's how she does it.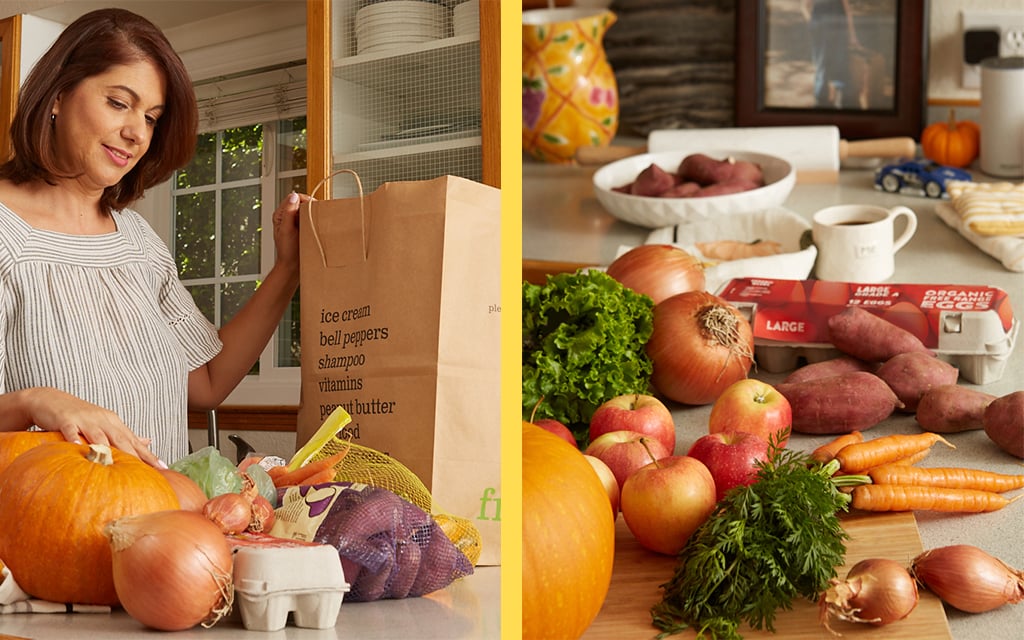 Even though hosting can be stressful, Ester loves the opportunity to get the whole family together around the dinner table. "It's the time of the year when all the cousins from both sides of the family will be here, and the kids love the opportunity to play with them," Ester says. "For the moms, it's time to have fun in the kitchen preparing a delicious meal and chatting about what's going on at our houses."
When she has to prepare a big family meal, Ester turns to her Amazon Echo for help. Instead of making trip after trip to the grocery store, she can get all the supplies she needs on Amazon Fresh by asking Alexa to add each ingredient to her Fresh cart. Once all her groceries arrive and Ester is ready to cook, Alexa turns into her sous chef, with plenty of recipe ideas and cooking tips.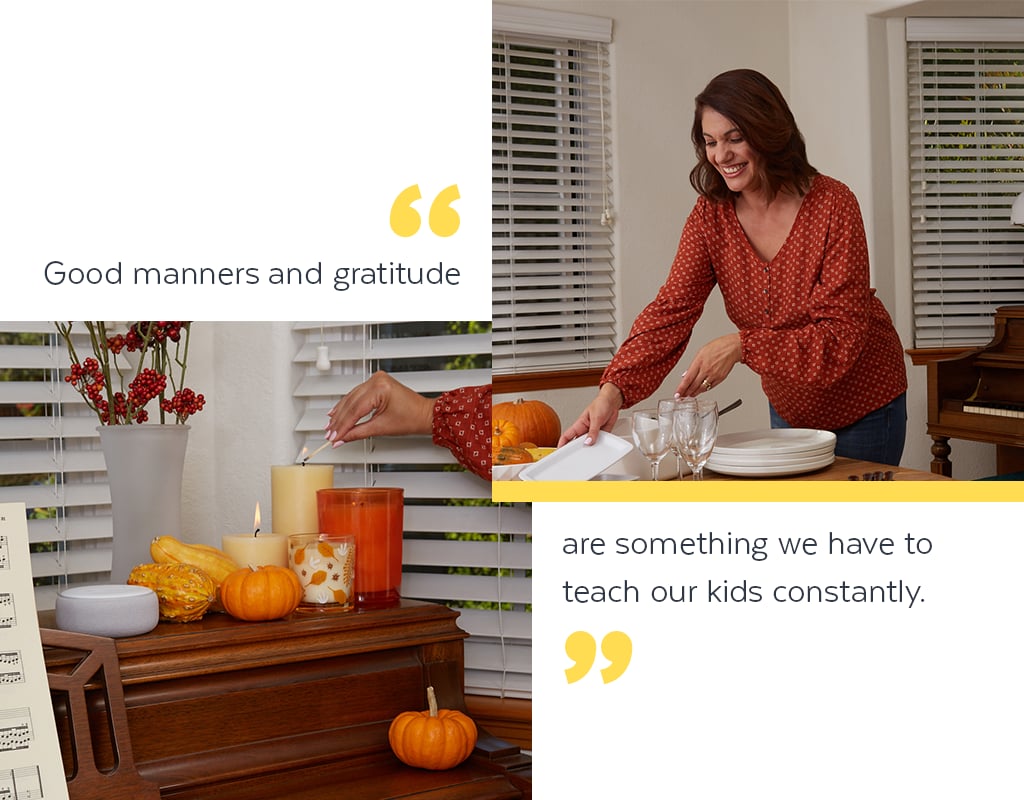 Of course, Thanksgiving isn't all about the food. For Ester, the opportunity to spend time with both sides of her family and reflect on all the wonderful moments in her life are most important. In the lead-up to Thanksgiving, parents might want to try out the Gratitude Today skill to start a daily gratitude practice or using the Magic Word feature on the Echo Dot Kids Edition to reward little ones for saying "please" and "thank you."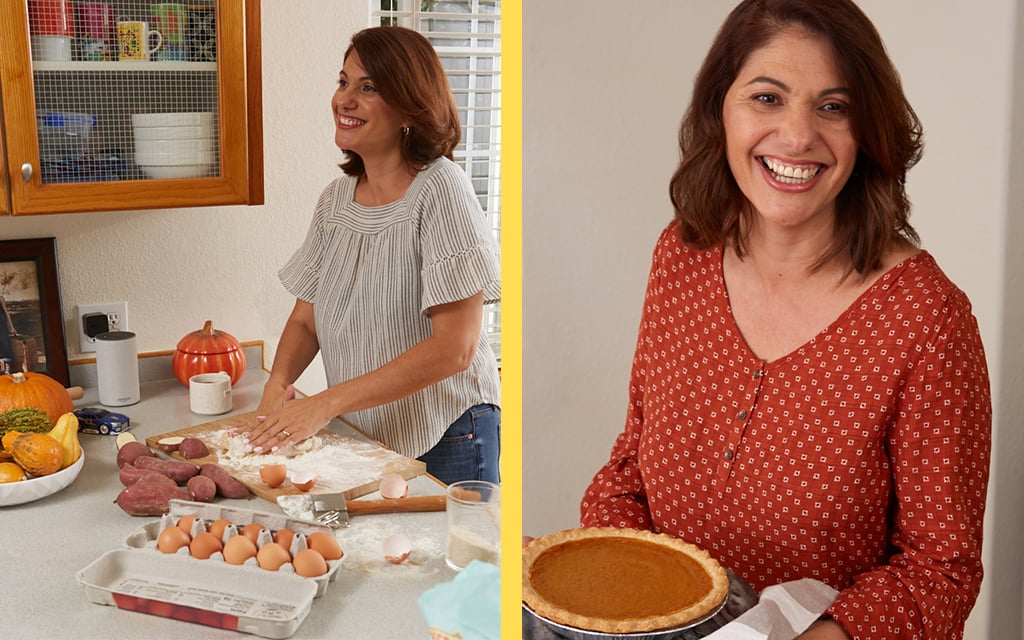 The family has so much fun with the Amazon Echo Dot Kids Edition that it's even become part of the celebration. "On Thanksgiving, we show off our favorite songs to our family," Ester says. "Initially, we had a hard time because the kids were fighting. They wanted to play only their favorite songs. Soon enough, we came up with a system where we take turns [asking Alexa to play] our songs."
Credits: Photography: Hannah Heinrich; Art Direction and Prop Styling: Emily Baker; Hair and Makeup: Lavonne Anthony; Wardrobe Styling: Johanna Cranitch; Production: Sasha Bar-Tur, Bryan Carroll, and Cassie Doyle
Source: Read Full Article