Introduction
Understanding PSA Biology
Factors That Affect The Outcomes Of a PSA Test
References
---
A Prostate-Specific Antigen (PSA) test is a procedure formed on men to detect prostate cancer. It is considered an effective means of cancer screening and can be used to monitor the effectiveness of treatment for those who are also being treated for prostate cancer.
An elevated serum prostate-specific antigen is the most common laboratory abnormality observed in prostate cancer. However, it is clinically imprecise as both malignant and benign forms of prostate cancer can cause an elevation in the serum marker. Despite this, it remains the most helpful tool for early detection of prostate cancer and increases the likelihood of successful prognosis in affected individuals.
A PSA test aims to reduce prostate cancer-specific mobility and mortality through early detection of both localized and high-risk cancers.
Image Credit: Jarun Ontakrai/Shutterstock.com
Understanding PSA Biology
Under normal conditions, PSA is produced in the form of a proenzyme as a result of secretion from cells that line the prostate gland. Consequently, it is secreted into the lumen, where an inhibitory propeptide is removed to produce active PSA. It subsequently undergoes proteolysis to produce an inactive form of PSA; from here, it enters the circulation and appears in the blood in an unbound state (free PSA).
Alternatively, active PSA may directly diffuse into circulation and subsequently and rapidly bound by protease inhibitors, including alpha-1-antichymotrypsin (ACT) and alpha-2-macroglobulin. In men who are cancer-free and do not have any inflammation or infection, the majority of free PSA in the serum is indicative of the degree of mature protein inactivation as a result of proteolytic cleavage.
Contrastingly, this cleaved fraction is decreased in men with prostate cancer. Therefore, the concentration of free or unbound PSA is lower in the serum of men with prostate cancer compared to those with normal prostate.
Factors That Affect The Outcomes Of a PSA Test
PSA is a glycoprotein expressed by both normal and neoplastic prostate tissue. Several factors affect the results obtained. Below lists the factors which should be considered and avoided in the lead-up to a PSA test.
Medications: several classes of medication can affect serum PSA levels. For example, finasteride and dutasteride are inhibitors of the 5-alpha-reductase and, consequently, reduce serum PSA by 50% during the first three to six months of therapy. All the drugs that can lower PSA levels are nonsteroidal anti-inflammatory drugs, statines, and thiazide drugs.
A urine infection: PSA levels can be artificially increased in men who have a urinary tract infection. Therefore, a PSA test is not recommended until a urinary tract infection has cleared.
Ejaculation: ejaculation increases the level of serum PSA. According to a result conducted in 1996, in 64 men aged 49 to 79 years, the serum PSA concentration increased in 87% of subjects. Both the absolute and relative changes in PSA concentration were statistically significant one, 6, and 24 hours after ejaculation. These effects were thought to increase up to 48 hours, and therefore it is recommended that men abstain from ejaculation for 48 hours before having a serum PSA test.
Prostate biopsy: a previous biopsy, which has occurred in the six weeks before a scheduled PSA test, will interfere with results as this could artificially elevate PSA levels. Similarly, past tests should be avoided six weeks before a cystoscopy.
Urinary catheters: urethral catheterization is a common operation used to treat urinary retention. The interpretation of the PSA level in patients with your ethereal catheters is challenging. Studies have demonstrated that the association between urethral catheterization and increased serum PSA is not statistically significant. This has been conducted in patients who are confirmed not to have urinary tract infections; these studies investigated men who both currently had urethra catheterization and one and three days post urethral catheterization. Despite this, guideline recommendations suggest that men wait at least six weeks before scheduling a PSA test. By contrast, a study investigating the effect of an indwelling urethra catheter on PSA levels demonstrates a significant elevation of PSA serum levels among those who underwent urinary retention.
Anal sex and prostate stimulation: in a study that evaluated the effect of ejaculation on serum total, free, and complex PSA levels, researchers found that an elevation in serum PSA levels was clinically important. A study investigating PSA levels in men who engaged in anal intercourse demonstrated that PSA is an inadequate biomarker. Any high frequency of ejaculation and sexual activity was associated with a higher PSA level, which could need unnecessary biopsies.
To ensure the accuracy of a PSA test and avoid the risk of unnecessary biopsies, those undergoing a prostate antigen test are advised to follow the recommendations outlined above and follow their healthcare professionals.
Image Credit: Shidlovski/Shutterstock.com
References:
Kravchick S, Bunkin I, Peled R, et al. (2007) Patients with elevated serum PSA and indwelling catheter after acute urinary retention: prospective study of 63 patients with 7-year follow-up. J Endourol. doi: 10.1089/end.2007.9907.
Tchetgen MB, Song JT, Strawderman M, et al. (1996) Ejaculation increases the serum prostate-specific antigen concentration. Urology. doi: 10.1016/S0090-4295(99)80486-5.
David MK, Leslie SW. Prostate Specific Antigen. [Updated 2021 May 9]. In: StatPearls [Internet]. Treasure Island (FL): StatPearls Publishing; 2021 Jan-. Available from: https://www.ncbi.nlm.nih.gov/books/NBK557495/
Jain MA, Sapra A. Prostate Cancer Screening. [Updated 2021 Oct 9]. In: StatPearls [Internet]. Treasure Island (FL): StatPearls Publishing; 2021 Jan-. Available from: https://www.ncbi.nlm.nih.gov/books/NBK556081/
NHS. Why should I avoid sexual activity before a PSA test? Available at: https://www.nhs.uk/common-health-questions/mens-health/why-should-i-avoid-sexual-activity-before-a-psa-test/. Accessed January 2022.
Prostate Cancer UK. Prostate tests The PSA test. Available at: https://prostatecanceruk.org/prostate-information/prostate-tests/psa-test. Accessed January 2022.
Further Reading
All Prostate Cancer Content
Prostate Cancer
The Prostate
Prostate Cancer Risk Factors
Prostate Cancer Screening
More…
Last Updated: Jun 1, 2022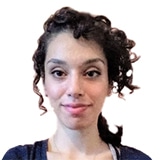 Written by
Hidaya Aliouche
Hidaya is a science communications enthusiast who has recently graduated and is embarking on a career in the science and medical copywriting. She has a B.Sc. in Biochemistry from The University of Manchester. She is passionate about writing and is particularly interested in microbiology, immunology, and biochemistry.
Source: Read Full Article