Canada's response to the first two years of the COVID-19 pandemic compares favorably to those of other Group of 10 (G10) countries, a new analysis shows.
For example, as of February 2022, 79.9% of Canadians were fully vaccinated, meaning that they had received all doses in the original protocol (usually two). Canada thus had the highest proportion of fully vaccinated people of all G10 countries.
"We can hypothesize that Canada's high vaccination rate and good compliance with our stringent public health restrictions explain at least part of our strong performance in limiting the health burdens of COVID-19," study author Fahad Razak, MD, assistant professor of health policy, management, and evaluation, the University of Toronto, Toronto, Ontario, Canada, told Medscape Medical News.
The findings were published online June 27 in the Canadian Medical Association Journal.
Low Case Count
As the pandemic continued into its third year, the researchers sought to compare Canada's response with those of other countries. They chose the G10 countries as comparators because they have similar economic, political, and population measures, compared with Canada. These countries include Belgium, France, Germany, Italy, Japan, the Netherlands, Sweden, Switzerland, the United Kingdom, and the United States.
To compare countries' outcomes, the researchers examined data from February 4, 2020, to February 8, 2022, from Our World in Data, the Organization for Economic Co-operation and Development (OECD), the United Nations Educational, Scientific and Cultural Organization (UNESCO), and the International Monetary Fund.
Canada's cumulative per capita rate of COVID-19 cases was 82,700 per million. All comparator countries except Japan had a rate that was at least two- to threefold higher than Canada's. The Netherlands (313,000 per million) and France (312,000 per million) had the highest cumulative per capita rates.
Although Canadians were slow to get vaccinated, vaccination rates accelerated in the second half of 2021. As of February 2022, Canada had the highest proportion of fully vaccinated people (79.9%).
The US had the lowest proportion of fully vaccinated people (63.9%). Yet the country had the most rapid initial uptake of vaccines from December 2020 to June 2021.
Italy had the highest proportion of booster doses (58.8%). Canada was in the middle (43.1%), and Japan was the lowest (7.3%).
Low Mortality Rate
Canada's rate of COVID-19-related deaths was 919 per million, which was the second lowest among the G10 countries. The rate in Japan was 156 per million.
In all other G10 countries, the rate of COVID-19-related deaths was higher than 1000 per million. The US had the highest number of COVID-19-related deaths, at 2730 per million.
Cumulative excess mortality was lowest in Japan, which had a lower death rate than expected (−143 per million). Cumulative excess mortality was 456 per million in Canada, 2450 per million in the US, and 2510 per million in Italy.
"All deaths by law have to be recorded. In places that do not document fully the number of deaths from COVID-19, the excess mortality rate per million population is a good way to estimate that number. If the excess mortality rate, ie, deaths from all causes, is suddenly higher in the years 2020 through to 2022, compared with previous years, that tells you that COVID has had an effect on boosting mortality," Razak said.
Canadians adhered closely to public health restrictions that closed schools, restricted access to nursing homes, discouraged crowds, and recommended masks to curb the pandemic.
"We used the Oxford Stringency Index, which includes things like school closures, vaccine mandates, business closures, [and] travel restrictions. A higher score means the country was stricter," Razak said.
Canada had the second-highest median Oxford Stringency Index (70.8). When all nine components of the Oxford Stringency Index were disaggregated, Canada had among the most sustained stringent policies regarding restrictions on internal movement, cancellation of public events, restrictions on public gatherings, workplace closures, and international travel controls.
Economic Consequences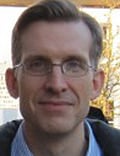 Dr Stephen Hoption-Cann
Commenting on this study for Medscape, Stephen A. Hoption-Cann, PhD, clinical professor of population and public health at University of British Columbia, Vancouver, Canada, noted that when the pandemic began, the major goal was to minimize spread and reduce deaths from disease, but restrictive measures had other repercussions.
"These included patients avoiding needed medical care, cancelled or delayed surgeries as well as other healthcare interventions, plus greater unemployment, social isolation, and an increase in domestic violence. Thus, it was not as simple as just preventing the spread of disease," said Hoption-Cann.
Canada performed well, compared with its peers, but not without economic costs, he added. "Canada employed some of the most stringent restrictive measures, including long-running school closures and bans on public gatherings, as well as limitations on travel. The benefits also came at the cost of a higher debt to [gross domestic product] ratio, reflecting the high costs of pandemic spending to support businesses and individuals, with contraction of the economy due to restrictions and business closures."
Canada was also slow to remove travel restrictions that were ineffective against the more transmissible COVID variants, Hoption-Cann said.
"Why were the number of COVID-19 cases and death rates so low in Japan? Having a complete ocean border does have its advantages, as was well demonstrated in Taiwan and New Zealand, but that doesn't fully solve the puzzle," Hoption-Cann said.
"Japan had one of the slowest vaccine campaigns, behind all other peer countries until the fall of 2021, but then rapidly reaching second, 79%, in terms of those fully vaccinated, only behind Canada at 80%. Also, Japan has a sizeable elderly population, which in other countries led to high mortality rates, but not in Japan," he said. These observations leave much to be considered for future investigators.
Because the current circulating variants appear to cause milder disease, the health priorities of many countries have shifted, said Hoption-Cann.
"Healthcare dollars are always a limited resource. The pandemic has created a large backlog of patients who missed out on necessary healthcare due to restrictive measures, and other healthcare priorities need to be considered, not the least of which is a potential monkeypox pandemic that likely needs more attention than it is receiving."
Razak is scientific director of the Ontario COVID-19 Science Advisory Table and received a salary award as the Graham Farquharson Knowledge Translation Fellow from the PSI Foundation. He is an employee of Ontario Health and Public Health Ontario. He received grants outside the current research from the Canadian Institutes of Health Research, the Canadian Frailty Network, the University of Toronto, the Digital Research Alliance of Canada, and the Royal College of Physicians and Surgeons of Canada. Hoption-Cann reported no relevant disclosures.
CMAJ. Published online June 27, 2022. Full text.
For more Medscape Neurology news, join us on Facebook and Twitter.
Source: Read Full Article