SAN DIEGO – In the fall of 2014, Sandra Lee, MD, posted a blackhead extraction video on her Instagram account, a decision that changed her professional life forever.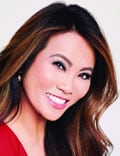 Dr Sandra Lee
"I got these crazy comments," Lee, a dermatologist who practices in Upland, Calif., recalled at the annual Masters of Aesthetics Symposium. "Either people loved it – they were obsessed – or they thought it was the most disgusting thing they'd ever seen. It created a strong reaction. Either way, they shared it with their friends."
Soon after she started posting videos, she discovered Reddit, which has a subreddit for "popping addicts" and the "pop-curious." "I thought, 'These videos are so amateur. They're culling them from the Internet. Or, they're pinning down their son at the beach and trying to squeeze out a blackhead,' " Lee said. "I thought, 'I could give them pristine videos,' " and that is exactly what she did.
Turning to YouTube as a platform, she began to post videos showing everything from Mohs surgery and Botox injections to keloid removals and ear lobe repair surgeries. With this, Lee formed her alter ego, "Dr Pimple Popper," and became a YouTube sensation, building 7.53 million subscribers over the course of a few years. She also grew 16.2 million subscribers on TikTok, 4.5 million followers on Instagram, 2.9 million on Facebook, and 136,700 on Twitter.
About 80% of her followers are women who range between 18 and 40 years of age. "I have over 5 billion views on YouTube, which is mind-blowing," she said. "That tells you something about the content. It's not something people watch once. They watch it over and over again." These include videos compiled as a "bedtime story."
Lee offered the following pearls of advice for dermatologists looking to build and maintain a presence on social media:
Use it to showcase what makes you unique. Post what you do on social media, and people will find you. "It's an opportunity to freely advertise," Lee said. "I'm super nitpicky about posting good before-and-after photos. You can also show off how nice and warm and inviting your office is. People come to see me because they know my voice. They know how I interact with patients. That is reason for them enough to travel from far away to see me. It doesn't mean that I'm the person who is best at treating whatever condition they have."
Make it interesting. "I say that the special sauce is entertainment and education," said Lee, who is in the fifth season of "Dr Pimple Popper," her TV show that airs internationally. "The only way you can draw people in is by entertaining them, catching their interest. But I try to trick them into educating them. Five-year-old kids come up to me now and know what a lipoma is. I'm proud of that."
Be authentic. You may be using social media to promote your dermatology practice, but it's important for followers to get a glimpse of your nonwork personality as well. Maybe that means posting a photo of yourself at a concert, baseball game, or dinner with family and friends. "Show that you have a sense of humor, because you want them to like you," Lee added. "That's why someone follows you, because they want to be your friend. They enjoy spending time with you on the Internet. It's like gambling. In order to win, you have to play. So, you have to post."
Avoid hot-button topics. "I don't post about my kids, and I try to choose sponsorships wisely," she said. "I do very few branding deals. Be careful about your brand and how you present yourself. Present yourself in an authentic way, but not in a way that hurts yourself or the dermatology profession."
Be mindful of the time investment. "It's like running a whole other business," Lee said. "There are also trolls out there, so you have to have thick skin."
Don't sweat it if you don't want to engage. "Not everybody wants to do it, and not everybody will be good at it, but that's okay," she said.
Lee reported having no relevant disclosures.
This article originally appeared on MDedge.com, part of the Medscape Professional Network.
Source: Read Full Article