A stroke that results in a hospital admission or an emergency department (ED) visit occurs roughly once every 5 minutes in Canada, a new analysis reveals.
An analysis of administrative data found, after data adjustment, that 108,707 stroke events occurred across Canada in 2017-2018, for a crude incidence rate of 299.4 events per 100,000 people.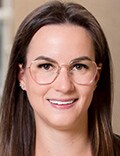 Jessalyn Holodinsky, PhD
"We know that the number of people entering the older age demographic at highest risk for stroke is increasing, so, as alarming as [the estimate] is, it was not completely unexpected," Jessalyn Holodinsky, PhD, a post-doctoral fellow at the University of Calgary, Calgary, Alberta, Canada, told Medscape Medical News.
The study was published online December 20, 2022, in the Canadian Journal of Neurological Sciences.
'Alarming Metric'
The researchers analyzed administrative data to estimate the number of stroke events across Canada that resulted in ED or hospital presentation during the 2017-2018 fiscal year. Hospital discharge information was obtained from the Canadian Institute for Health Information (CIHI) Discharge Abstract Database and the Ministry of Health and Social Services in Quebec. ED data were obtained from the CIHI National Ambulatory Care Reporting System (NACRS) for Alberta and Ontario.
International Classification of Diseases, Canadian 10th iteration (ICD-10-CA) case definitions were used to identify visits for ischemic stroke, intracerebral hemorrhage (ICH), subarachnoid hemorrhage (SAH), and transient ischemic attack (TIA). An ED visit for a stroke was defined as a NACRS record with one of these codes in the main diagnosis position. Hospitalization for a stroke event was defined as a relevant code in the "most responsible" diagnosis position. Included were admissions with a most responsible diagnosis of rehabilitation, palliative care, or convalescence following treatment, with a stroke code in the second diagnostic position.
Outside of Alberta and Ontario, the researchers found 10,493 episodes of care related to ischemic stroke, 672 to subarachnoid hemorrhage, 1705 to intracerebral hemorrhage, and 2710 to TIA. In Quebec, they identified stroke admissions for 9199 ischemic strokes, 689 SAH, 1396 ICH, and 2219 TIAs.
After adjustment for missing records and conflicting diagnoses, there were 108,707 stroke events resulting in hospital or ED presentation across Canada during the study period. This total comprised 54,357 events resulting in hospital admission and 54,350 resulting in only ED presentation. The ED-only events consisted of 25,941 events in Alberta and Ontario, and a projection based on modeling of 28,409 events across the rest of the country.
Overall, the data translated into roughly 299.4 events per 100,000 individuals using 2017 population data, or approximately one hospital or ED presentation for stroke every 5 minutes.
"This is an alarming metric which underscores the sheer magnitude of the challenge for stroke prevention in Canada. Our findings highlight the need for appropriate resource planning to ensure that high-quality stroke care can be maintained to optimize patient outcomes," the authors concluded.
"As the number of people having stroke increases, our health system needs to be ready to respond and follow Canadian stroke best practice guidelines to optimize outcomes and the best recovery possible," said Holodinsky.
The study was published one day after the release of an update to the acute stroke management module of the Heart & Stroke Canadian Stroke Best Practice Recommendations 2022.
Methodology Counts
Commenting on the study for Medscape, Brian H. Buck, MD, MSc, stroke neurologist and associate professor of neurology at the University of Alberta, Edmonton, said, "It's important to understand that a big part of the increase is just that they counted stroke differently — that was really the innovation of the paper. Most previous studies only counted a stroke when it appeared in a hospital discharge database. The authors established a different methodology that is much more comprehensive."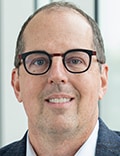 Dr Brian Buck
As noted in the paper, said Buck, previous studies looking only at hospitalized patients produced estimates of 62,000 stroke hospitalizations annually, or approximately one every 9 minutes. "When you add in the patients that presented to an emergency room that were never hospitalized, the number increases to 108,000 — almost double."
The current study also included codes for venous sinus thrombosis, a type of stroke usually seen in younger people. "That type of stroke was missed in previous studies, as well, so we now have a more accurate and comprehensive picture of the number of strokes in Canada," said Buck.
"One of the important implications is that our resources haven't matched the number of true stroke presentations. That is, we're probably under-resourced for stroke," he added. "Most frontline clinicians, including myself, are seeing an overall increase in stroke presentations driven largely by the population getting older, and we haven't seen a matched increase in resources for diagnosis, treatment, and secondary prevention.
"We've only been counting the tip of the iceberg, and underneath every patient counted are one or two patients that never end up being admitted and still require quite a bit of resources within the healthcare system," he added. "It's important to count those people."
The study was conducted without commercial funding. Holodinsky received support for this work from the Heart and Stroke Foundation of Canada. Buck reported no relevant conflicts of interest.
Can J Neurol Sci. Published December 20, 2022. Full text.
Follow Marilynn Larkin on Twitter: @MarilynnL.
For more news, follow Medscape on Facebook, Twitter, Instagram, and YouTube.
Source: Read Full Article